Lectures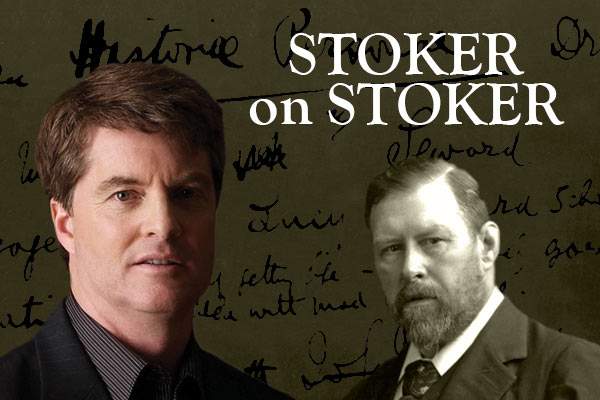 Stoker on Stoker
Dacre Stoker's compelling and informative Keynote presentation, Stoker on Stoker, the Mysteries Behind the Writing of Dracula, weaves together the details of Dracula?s history with Stoker family lore, and Bram Stoker?s life in Dublin and London, then separates fact from popular fiction, revealing the truth about all things Stoker and Dracula. Customized to appeal to university groups, Gothic scholars, vampire fans, or history buffs, Stoker on Stoker has fascinated audiences around the world, exploring the issues behind the mysteries that have baffled Dracula scholars and fans since the book?s publication in 1897. Illustrated with Dacre?s own collection of never before published, and seldom-seen historic images, Stoker on Stoker is a glimpse behind the scenes of the life and the writing of one of the least known authors and one of the worlds most famous books.
Who's it For: Appeals to fans of the novel Dracula and those interested in Bram Stoker the man, and the author.
"Stoker on Stoker is an exciting and informative presentation about the fascinating world of Bram Stoker, his writing of Dracula, and depictions of the vampire in the media and films. Dacre Stoker is an enthusiastic and engaging speaker, and my students and colleagues were equally thrilled by the talk."
—Amy Carol Reeves, Professor, Columbia College, Columbia SC
Other Lectures
What's Vlad Got to do with it?The Inseparable Connection between the historic Vlad Dracula lll and fictional Count Dracula
Take a tour thru both medieval and modern day Romania investigating the fact and fiction surrounding Bram Stoker novel Dracula.
Who's it For: Appeals to history buffs and literature fans of all ages.
120 Years of Dracula from Myth to Movies and Much Much More
A fast paced survey originating with actual vampire hysteria of the 1700?s in Europe thru vampires in literature, on stage, movies, television, musicals, opera, merchandise, etc.
Who's it For: Appeals to casual and hardcore Vampire fans alike.
The Research and Writing of Dracul, the Prequel to Dracula.
Follow Dacre and J D. Barker?s route thru the inception, research and writing of their story based on actual Stoker family history blended with fiction to dovetail into Bram?s writing of Dracula.
Who's it For: Appeals to fans of both Modern and Classic horror fiction.